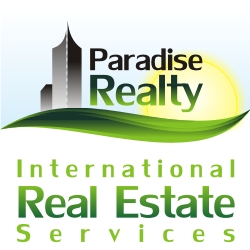 Furnished Apartments List in Medellin: Travel to Medellin and you will find Medellin Apartments for rent are really the best
options for avoiding high taxes and extra fees. Here in Medellin this is the best option for feeling at home and getting the most
out of what Medellin has to offer. Apartments come complete with high speed internet, Cable TV, Furnished Kitchens, and 24 Hour Security.
If you rent an apartment and not a room you dont have to worry about fees for extra guests.
Medellin Night Life: If your open to renting rooms you will likely get to meet other travelers like yourself, and possibly have a
good wing man to head out on the town with. These apartments are located in central locations near restaurants,
bars, nightclubs, gyms, and malls.
Call us because the US Dollar has gotten stronger and US Dollar prices will be lower on Medellin apartments, apartamentos.



$ 120,000 Pesos Nightly - ($ 52 USD aprx)
$ 1,700,000 pesos Monthly - ($ 739 *USD aprx)




$ 76.19 US Nightly- $ 1,333.33 US Monthly - 1 Bedroom Apt
$ 109.52 US Nightly- $ 1,523.80 US Monthly - 2 Bedroom Apt




$ 145,000 Pesos - $66.45 USD Nightly
$ 2,280,000 Pesos - $1,044.91 USD Monthly*


$176,000 Pesos - $ 2,500,000 Pesos Monthly
$ 85.04 US Dollars - $ 1,208 USD * based on exchange rate




$ 90 - 110 USD (90 1 person) Nightly
Call for Monthly Rate 1-415-240-4698, or 313-390-7109


This furnished 3bedroom apartment is a great deal, located in Patio Bonito El Poblado with a pool
and 11th floor view.
$ 144,000 Pesos - $65.99 USD Nightly
$ 2,520,00 Pesos - $1,154.90 USD Monthly*
*Exchange rate varies USD prices


Don't stay in a hotel in Medellin! You can rent a room in this apartment, save money and have a great view
of Parque Lleras and El Poblado for only 69,000 pesos or 180,000 for the entire apartment. 3 Bedrooms
with private bathrooms. 1-415-240-4698 in USA, or 313-390-7109 in Colombia.
69,000 Pesos daily - USD $31.62 Queen Bed, 84,000 Pesos King Bed and Master Room
Call for monthly quotes and discounted rates for this apartment in the heart of the Zona Rosa and El Poblado.
Cheers!
James
FOR MORE INFORMATION:
1) Contact me through this website
http://www.medelllinapartments.info/index-3.html - click send message
- OR -
2) Call my USA number at (1)-415-240-4698
- OR -
3) Call James in MEDELLIN at (57) 313-390-7109
- OR-
4) http://www.medellinapartments.info/medellin-apartments.html